"Talking Hearts" is my brand new, fledgling and first-time, podcast, which is hosted on Podbean.

On the Talking Hearts podcast, we'll be discussing a range of subjects, keeping to the underlying theme of being authentic in order to have success in all areas of life.

The technological side of creating a podcast is something that I am still becoming acquainted with and acclimatised to, which explains the shaky first season – a practice run.

This first season consisted of twelve episodes, all recorded 'live', entitled "Fridays Live With Holly", each with a guiding theme for the week.
The second season has begun, with a brief Welcome message, which is episode #13.
Here is a sampling of the latest episodes:

This is a recording of a Live broadcast, the first in this series, which features […]

Mandela Salim Buluma is the son of a wise Farmer in Africa.  Named for Nelson […]

Isaiah 62  Look, Your Savior Comes! Regarding Zion, I can't keep my mouth shut, Regarding […]

Today we focus on WHY. At times when it is hard to motivate ourselves or […]

Today we focus on MARKETING. Does the idea of selling or marketing your products or […]

Today we focus on MINDFULNESS. Are you finding yourself overwhelmed, or simply feeling disconnected? Are […]

Today we focus on STORY. What is your Story? What is your History? What have […]

Today we focus on ACCOUNTABILITY. Are you finding it hard to stick to a path […]
The Talking Hearts podcast is where I share my thoughts with an audience on matters that I generally write about, and where I shall also be bringing guests to speak with us in some of the future episodes.

There will, at times, be podcast episodes that connect to masterminds that I will be teaching or facilitating as well, increasing the range of topics and voices that we shall be listening to.
To know more about what I write (and speak) about, always from the heart, here is what it says on my Gravatar profile …

ABOUT HOLLY'S BLOG
"Drawing on personal experience of life lived on three continents thus far, I write on how to live life excellently.

My writing addresses leadership and life principles, incorporating fundamental values for success, mindfulness, faith and spirituality.

Subjects covered are wide ranging ~ from autobiography to the business of life in general; from raising young people to matters of brain, health and wellbeing; from natural lifestyle choices to matters of heart, home and environment.

Sustainability in real terms is always at the core of my approach.

My passion is for positive outcomes in all areas of life, with firm foundations, boundaries and respect being paramount elements of success.

I am intentional about living a life based on love and an awareness of the connectedness of all things. Our actions have results and we are each responsible for the fruit of our lives.

It is my hope that my writing will empower others to live their own best lives, with courage, integrity and love at the core of all that we think, do and create."

♥




http://www.TheHollyTreeTales.com
http://www.TheHollyTreeTales.Podbean.com
#Authenticity #TalkingHearts #TheHollyTreeTales
Would you like to start your own podcast? If so, you can sign up with Podbean by using my links. Each of the following options offer one month Free …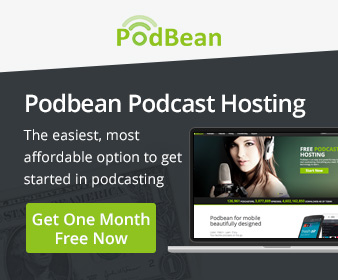 Affiliate link for unlimited hosting plan:
https://www.podbean.com/PBStar

Affiliate link for business hosting plan:
https://www.podbean.com/pro/PBStar