Dear Readers,
Today I have set up a fundraiser on the JustGiving crowdfund platform.  I am raising funds to support the writing that I do on a daily basis and to help fund daily life, while I am getting various projects off the ground.
Writing is a wonderful way to convey thoughts and to share instructions, philosophy and guidance, mentorship and upliftment, and to create story, using the magic of words to enhance the lives of others in the revelation and the learnings.
I write daily, on a number of different platforms and in brief bursts or in long, drawn out statements and descriptions. My writing spans a variety of subjects and subject lines, as described in my Gravatar profile on the internet and accessible directly via my blog. The profile is available to read here: http://en.gravatar.com/hollymmb
In January 2015 I began the process of creating a blog and have been gradually building it and the website around it over that time. Soon the blog will be celebrating its fifth birthday and I am now shifting things up several gears.
A writer must earn his or her living as anyone else needs to and yet with writing it is often not a paid role. For me, it would be hard to write to prescription and I would very likely experience 'Writer's Block' if I had to do this, even as part of a paid position, as my writing flows from my heart and is mostly intuitive. I cannot say when the words will come, but when they wish to come I get out of the way.
Often, in rereading what I have written, I do not recognise the words as having been consciously designed. I am frequently standing on 'the stage' looking shyly at the results and half-hiding behind my imaginary velvet curtain … the stage can sometimes be a scary place.
I am a Teacher in my heart and in my soul. Teaching is what I have always done naturally, since a young child, and it is the coaching element in the parenting of my children that has come through powerfully in their lives. I learnt to be a parent of myself, in order to parent my children, to love myself in order to love my children, and in the process of becoming and being a Mother, I invested everything that I have and am inside, into raising them.
My children now stand strong with roots that are 'planted into good soil'. They each stand on solid ground, and they light the lives of others in the process of living their best lives and through their ongoing growth. This did not happen by accident nor is it by chance. My life is lived intentionally. I do not have time to waste; I know that life is short. I 'teach' what I walk and live in my own life, the teaching by osmosis often, not always in lecture form, and by example.
In the process of creating the blog at www.TheHollyTreeTales.com, I had to learn many technical skills and am still learning to conduct and to refine all sorts behind the scenes. The blog has little traffic still, something I am yet to master, and as yet it does not 'wash its face' financially. My blog was not set up as a financial entity initially … that was the last thing on my mind, as I had to first learn the ropes of this new stage and how to walk onto it, let alone how to earn the money needed to keep on doing it or to conduct the process sustainably and well.
Life has punched me several times and not least in the five years that I have been writing the blog. I am now in a position of needing to be creative about how I fund daily life, while I build and create new strategies and business channels, using all the different parts of my life experience and my brain and willpower, in order to achieve these. It has come to a point where I too need to raise funds / earn the money required to address some extraordinary financial backlog, or our family will end up without a roof over our heads frighteningly soon.
I am working on a number of projects at the moment, as mentioned, all of which have the possibility of being channelled into wealth streams. However, I am a one woman band in most of my work at the moment and need to create significant positive financial reality, through my work and life, right now.
Thus, I am requesting donations from anyone who enjoys reading my writing on any of the platforms where I write, who may have or may be benefitting from what they have learnt or heard about my story and where they might be helped by the knowing of some of that, or who would simply like to help the writing to continue … and to help me to keep the roof secure over our heads.
While I am focused on trying to earn a living, it is hard to allow the muse space to flow as well, and so my blogposts are erratic and my writing flow is at a very small trickle … I simply cannot afford to keep sharing my gifts and handing out my life's learnings free of charge either. Soon I hope to have established ways to do this, in more books and in online structures that people everywhere, of all ages, will be able to access 24/7, from any device, free and/or for a fee. For now, all that I write, other than what is already in a tiny book of poetry, to purchase online, is completely free.
Any and all donations to support the writing that appears on my blog and elsewhere, would be hugely appreciated and would help to stabilise a currently very trying life situation, where I am needing to call down miracles to save the roof over our heads.
Thank you, from the bottom of my heart, for your support of my work and generally. You are hugely appreciated.
❤
Holly x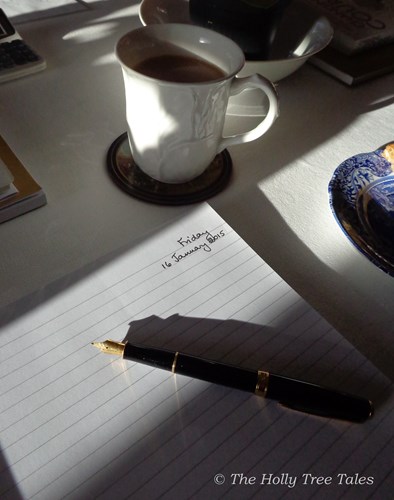 More information:
https://thehollytreetales.com/
https://thehollytreetales.com/blog/
https://thehollytreetales.com/donate/
https://thehollytreetales.com/about-the-author/
https://thehollytreetales.com/2017/11/11/why-do-i-write/
To give:
https://www.justgiving.com/crowdfunding/hollyswritingfund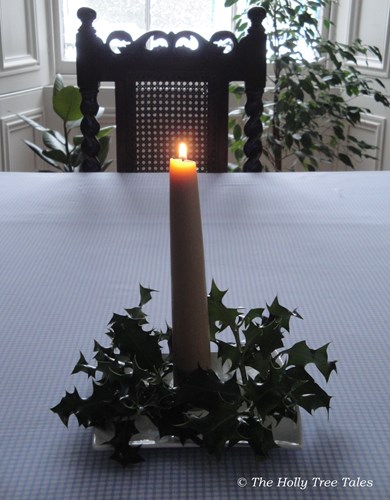 PS. A percentage of all donations will be shared, to help the homeless through the invaluable and ongoing work done by the charitable group, Soul Food, located in central Edinburgh, UK.
---
Special Note:
If you are thinking of writing a Blog or need to set up a website of your own, for your business or personal writing with a quality online presence, I highly recommend WordPress to meet your needs.  Here is my special link to get you started.
At The Holly Tree Tales we pride ourselves on integrity, excellence
and bringing value to others, to uplift, inspire and empower. 
Thank you for your valued readership.
Share our posts with your friends,
using any of the sharing options online.
❤